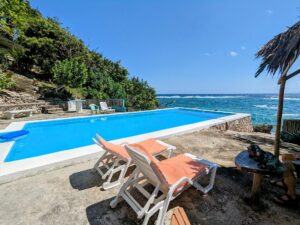 Welcoming You Back
Welcoming you back to Blue Harbour.
A True Getaway Vacation in Jamaica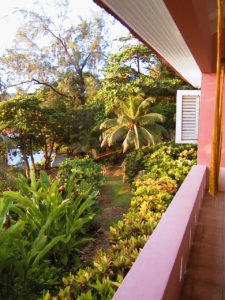 The quest for the best Jamaica vacation spots leads so many people to the tranquil villas of historic Blue Harbour. Come swim, explore, and be rejuvenated. The restorative saltwater pool and charming landscape are just what you'll need to quench your desire for a real getaway vacation in Jamaica. Then feast and experience real, authentic Jamaican cooking made from scratch and with love.
Tucked away in the lush tropics, this vacation estate sits right on the water. No other properties in earshot means you can experience the peaceful escape you've been looking for.
The property is located in Saint Mary's Parish on the north coast, twelve miles east of Ocho Rios. Blue Harbour is a historic seven-acre estate with three private vacation villas built by famed British playwright-actor-songwriter-raconteur Noel Coward.